4 Recipes To Try This Turkey Day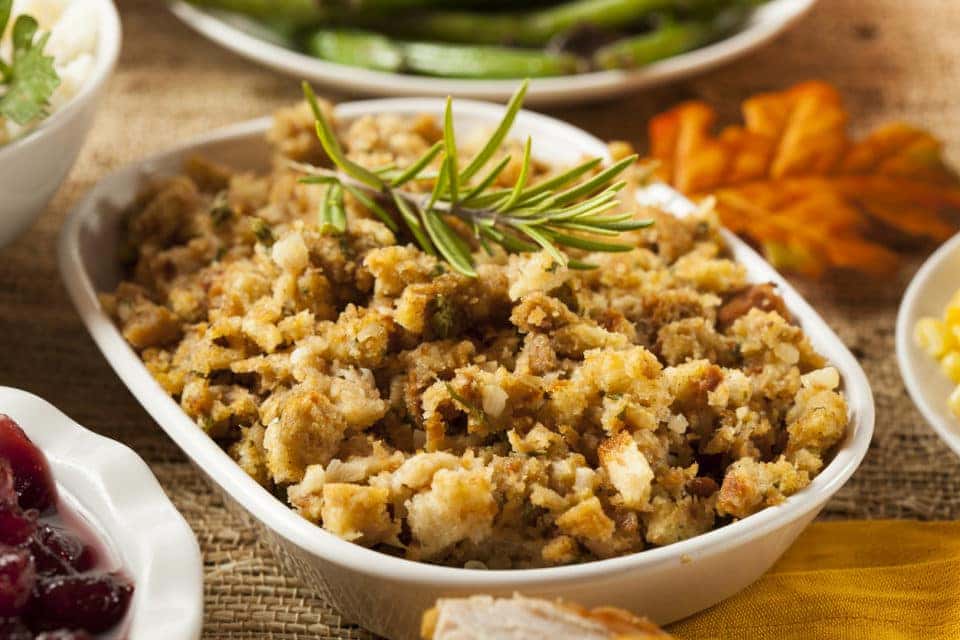 Turkey Day is November 25, and the holidays always sneak up on you, so it's time to start planning your dinner menu. Of course, every Thanksgiving day calls for roasting a turkey, but instead of whipping up the basic mashed potatoes, green bean casserole, and dressing, check out these delicious and unique Thanksgiving recipes.
Sausage and Herb Stuffing
Tired of the same old stuffing recipe? This Sausage and Herb Stuffing is just the twist you need this holiday season, as it's loaded with sweet or spicy Italian sausage, celery, dried cranberries, and even Granny Smith apples. This dish pairs wonderfully with turkey, making it the ideal dish to add to your Thanksgiving menu indefinitely.
Roasted Sweet Potatoes with Honey and Cinnamon
For many, the traditional sweet potato casserole loaded with marshmallows is a bit overrated and overpowering with all of the other Thanksgiving flavors on their plate. Instead, whip up a batch of these simple, four ingredient Roasted Sweet Potatoes with Honey and Cinnamon. All you need is sweet potatoes, extra virgin olive oil, honey, ground cinnamon, and freshly ground black pepper. Delicious and classic, this dish will become a staple in your home, Thanksgiving or not.
Baked Macaroni and Cheese
Who says you can't have macaroni and cheese on Thanksgiving? Let's be honest, there's never a bad time to devour thick and creamy macaroni and cheese, and this Baked Macaroni and Cheese is just the recipe you need. This dish includes powdered mustard, yellow onion, and a panko bread crumb topping. While you can use any pasta you would like, we suggest elbow.
You might also like: Celebrate The Holiday Season At The Shops At Wiregrass
Four-Flavor Sheet Pan Pie
Enough about dinner! Let's talk about the dessert table. Every holiday, it's a given you are going to serve pie, from apple to pumpkin, pecan, and even cherry. Why have one pie when you can have all of your favorite flavors in one? This Four-Flavor Sheet Pan Pie makes that craving a reality. Don't forget to grab the vanilla ice cream at the store, as this addition is the icing on the cake to a warm piece of pie.